E138 minimalist aluminum patio sliding door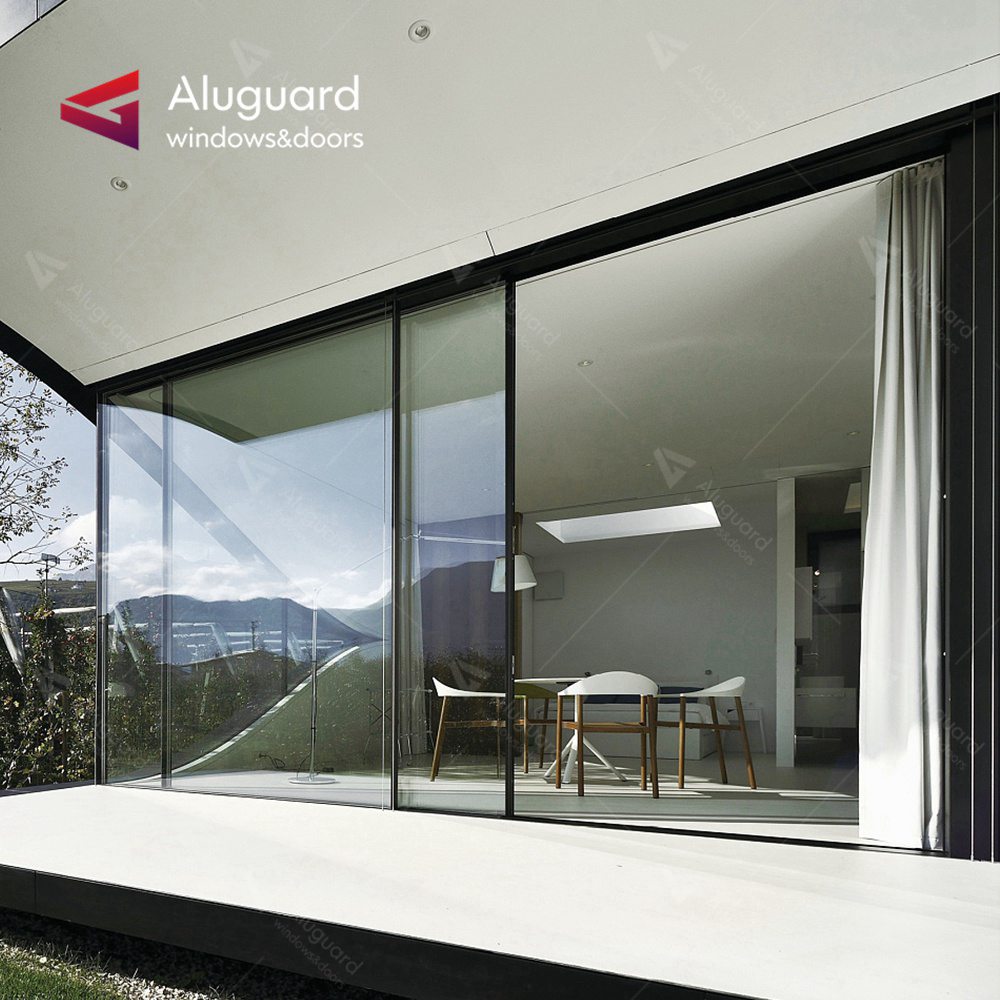 E138 Minimalist Aluminum Patio Sliding Door
Feature
The virtually invisible fronts of the aluminum profiles emphasize the minimalistic design of aluguard minimal windows. The limitless system configurations and design options offer optimal practical flexibility, so you can select numerous options.
Huge open and clean glass surfaces
The frame profile is minimized to allow seamless integration into floors, ceilings and walls. Outer frames are almost completely integrated into walls, so oversized glass dimensions create wide, open living spaces. Maximum natural light infuses your interiors, creating a tranquil, elevated ambiance.
Stainless-Steel Sliding Rail and Roller
Our stainless-steel sliding rail, recessed at the lower end of the outer frame, guarantees superior sliding performance and silent operation of transparent sliding elements.