Jul 13, 2022
Viewed: 94
Tags:
Window
Casement window
Awning window
Bay windows
low e glass
Double glass window
Reflective window
Sliding window
Window Design Ideas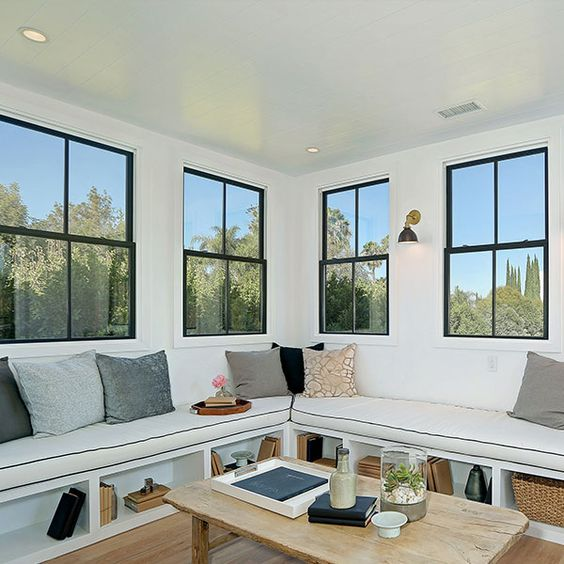 The windows you choose will have a big impact on your next home building or remodeling project. Style, size, shape, color, and placement all require careful consideration. This can be a daunting task for the owner. But Aluguard can provide the perfect solution for your unique project.
Double hung window design ideas
Double-hung windows have two operating sashes, one above the other. The sashes on these windows can be tilted inward for easier cleaning.
Define your style
Double-hung windows are often referred to as more traditional windows. But "tradition" doesn't just refer to an architectural style. But they are all associated with a unique window split lite/grill pattern. Adding appropriate divider lite patterns can reinforce these architectural relationships.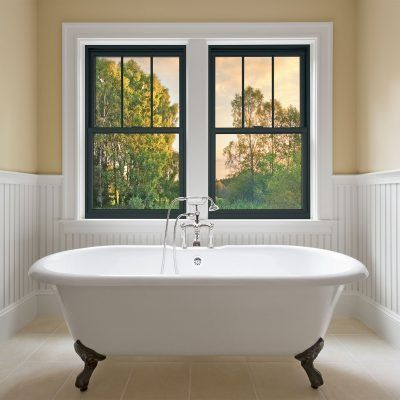 Accent with outdoor awning
Awnings can serve as a stunning visual statement to the exterior of your home and have practical benefits as well. Awnings built over windows on south-facing walls can significantly reduce the amount of direct sunlight entering your home and the solar heat gain it produces. A properly placed awning can also reduce energy costs and make a room more comfortable on hot summer days.
Combine different sizes
Arranging several windows side by side is a common and long-running practice. Most of the time, windows grouped together like this are the same size - but it doesn't have to be. Windows of different sizes and even styles can be easily combined. Combining a large central window with two smaller side windows is an attractive solution for a gable-located window.
Casement window design ideas
Sashes on casement windows are hinged on the side and open left or right. While some casement windows (sometimes called crank-out) are operated with a push handle, most open and close with a crank. Therefore, casement windows are a great option for hard-to-reach areas like above the kitchen counter.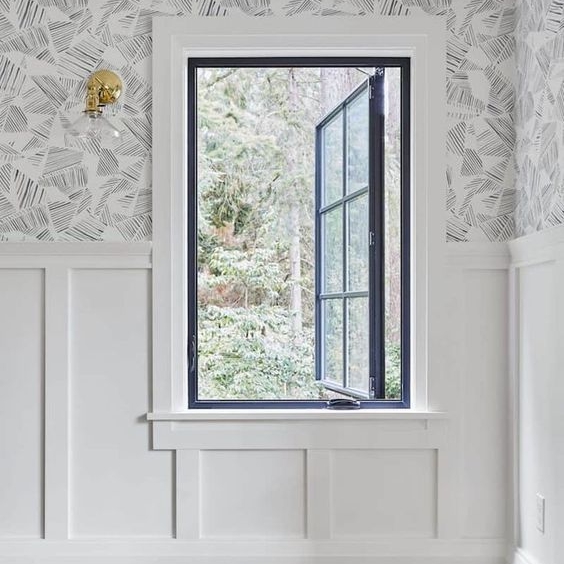 Analog double hang
If you want the look of a double-hung window, but prefer the operational and energy-efficiency benefits of a casement window, you can have your cake and shake it. Split lite is not an exclusive option for double-hung windows - any window can be designed with a split lite pattern to complement any architectural plan. In fact, casement windows can be made to look like double-hung by adding mock inspection railings. The inspection bar on a double-hung window is the wider middle part of the window where the two sashes overlap. The simulated inspection bar is just a wider split lite that visually separates the upper and lower halves of the opening. Adding a mock inspection bar to a casement window creates a curbside appearance that is almost indistinguishable from a double-hung.
Embrace dark
If you want to use dark windows to create a dramatic visual pop, count yourself in luck - you now have a choice. Until recently, window manufacturers avoided offering windows darker than bronze. That's because the sun can cause dark finishes to fade prematurely and generate too much heat. Many vinyl windows are still susceptible to high temperatures, which can lead to warping, poor performance, or even complete failure. In fact, Aluguard windows are available in black (it's no darker than black).
Awning Window Design Ideas
The sunroof is hinged like a casement window, but the hinges on the sunroof are at the top rather than the sides. Because only the bottom swings out, the awning windows naturally sprinkle water and can sometimes be opened in wet weather. Like casement windows, awning windows can be operated manually or with a crank handle, making them a smart choice for hard-to-reach areas.
Keep them low
There's no easier way to enjoy the health benefits of fresh indoor air than by opening your windows. But in many areas, open windows require screens to keep out harmful pests. Even a high-quality screen will block the view outdoors to some extent. If you want to keep the pristine views of the outdoors while enjoying the fresh spring breeze, consider installing sunshades under your picture windows. In addition to a practical arrangement, the awning close to the floor creates a unique aesthetic that is guaranteed to impress. Plus, your dog will become a more loyal best friend, as it provides the perfect lookout to keep an eye on their nemesis, the neighbor squirrel.
Picture Window Design Ideas
Floor-to-ceiling windows are large, non-operating windows commonly found in family rooms and other shared living spaces. They are specifically designed to take advantage of picturesque landscapes and absorb as much natural light as possible. Picture windows can be built in almost any size or shape and can be considered along with action windows.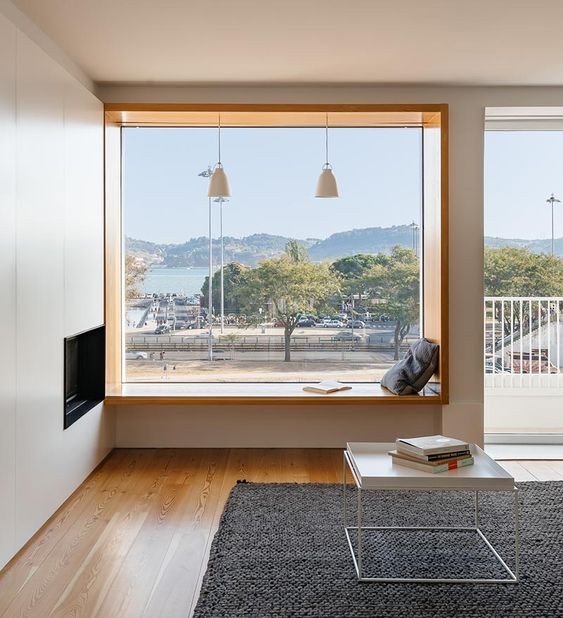 Ditch the belt
A sash is the moving part of a window, and even though most picture windows are not open, they still have a sash - it's just that the sash is sealed closed. The reason for this is that it is easier to make a picture window, and by adding sashes, the profile and line of sight of the picture window will match the windows around it. But sometimes matching nearby windows doesn't matter. In this case, you can opt for a directly glazed picture window that maximizes the view and the amount of light you welcome.
More than just a living room
When most people think of floor-to-ceiling windows, they imagine beautiful views from a family room or a light-filled dining room. But who says big windows can only be enjoyed in shared spaces? There's no reason you can't open up more private settings like a bedroom or even a bathroom.
Corner Window Design Ideas
As the name suggests, corner windows are specifically designed to occupy the outer corners of a home. A one-piece corner window provides more glass in the same space than two standard windows installed adjacently near the corner edge. While corner windows do require special framing techniques, the elimination of corner support structures and traditional decorative elements opens up a unique panoramic experience to the corner of a room.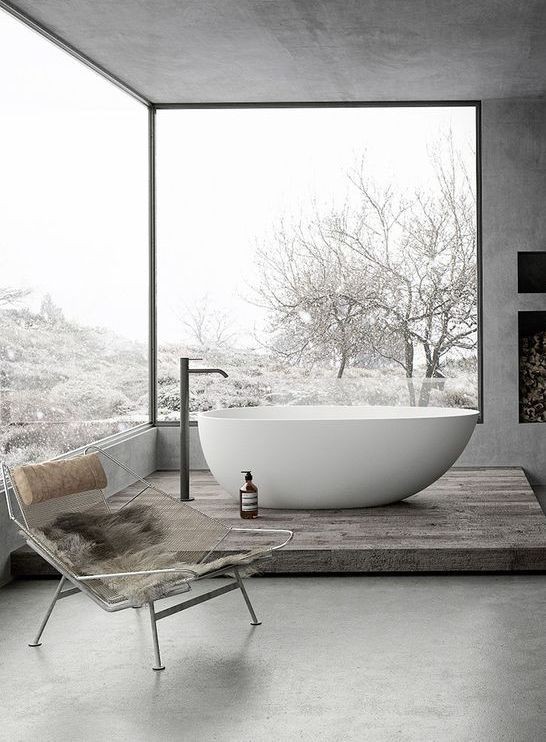 Create a corner
We now spend almost 90% of our time indoors. Building spaces in our homes that are strongly connected to the outdoors can create a sense of calm and enhance our well-being. Corner windows can be the perfect way to create a space that takes you outside on a sunny day or soaks you in a mild spring rain. A corner window nook can be a quiet place to spend time rejuvenating, meditating, enjoying a cup of coffee with friends or sharing precious time with family and creating lasting memories.
Beyond form and function
Both the form and function of our windows play an important role in how our home looks and how we use the space inside. But not only that. It can be helpful to go through the process of choosing windows for your project in the same way you buy fine furniture. Compare the quality of building materials and examine finer details from an aesthetic and performance standpoint. A beautiful home deserves beautiful, durable, reliable windows. A family-owned business with over 100 years in the industry, Aluguard is known for creating expertly crafted windows and doors that will enhance and protect your home and provide the highest, worry-free performance for decades.