Jun 21, 2022
Viewed: 58
Tags:
Window
Casement window
Sliding window
Folding window
Folding door
front door
Modern Aluminum Pergolas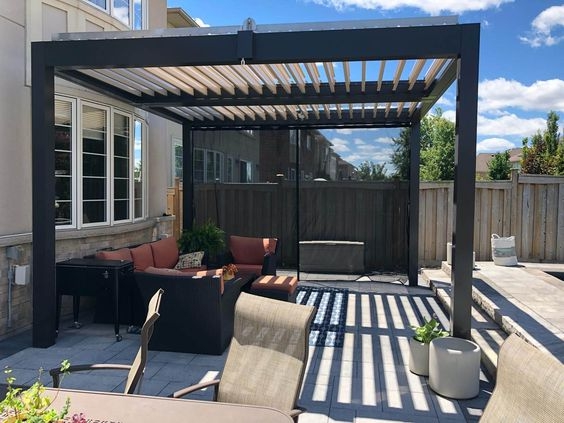 An aluminum pergola allows you to create additional living space outdoors. Whether you're looking for a cozy lounge to unwind with friends and family, a sheltered playroom for the kids, or a cozy place to unwind in any season? These modern pergolas fit your lifestyle and allow you to enjoy blissful relaxation year after year.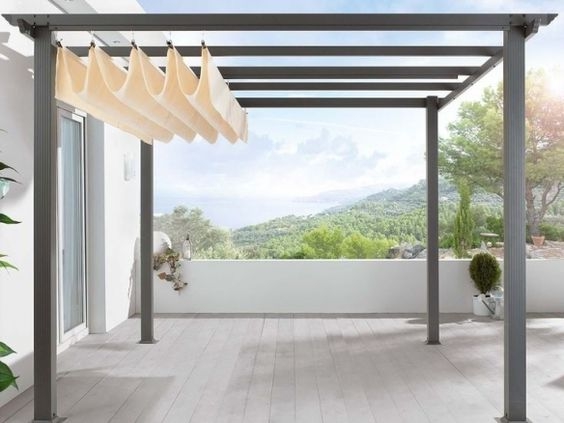 The aluminum profiles of the ceiling system are extruded by an aluminum press through a die. Its hardness and straightness are far superior to other ceiling materials. And due to the characteristics of aluminum, it is not easy to deform and fade. The installation structure is simple. The upper key keel and the segmented hammer are connected by screws and special parts. The overall structure has good stability and will not be shaken by strong winds. The myriad of options mean you can completely customize your pergola to suit your needs. These options include automatic sunshades, LED lighting for more ambience, and even audio and heating elements. this is your choice!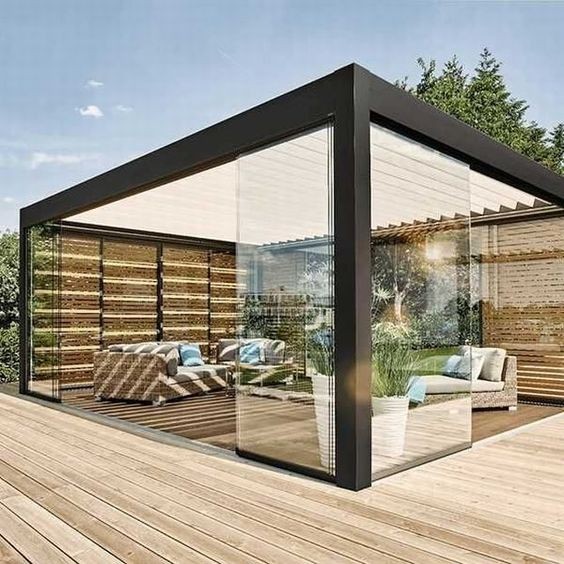 Aluminum ceiling systems come in a variety of styles. It has a strong visual impact. Aluminum profiles can choose different heights and spacings, one high and one low, one sparse and one dense, and the color matching is reasonable, making the design ever-changing. Since the ceiling aluminum profile is water permeable, lighting fixtures, air conditioning systems and fire fighting equipment can be placed inside the ceiling. A perfect visual effect that achieves overall consistency.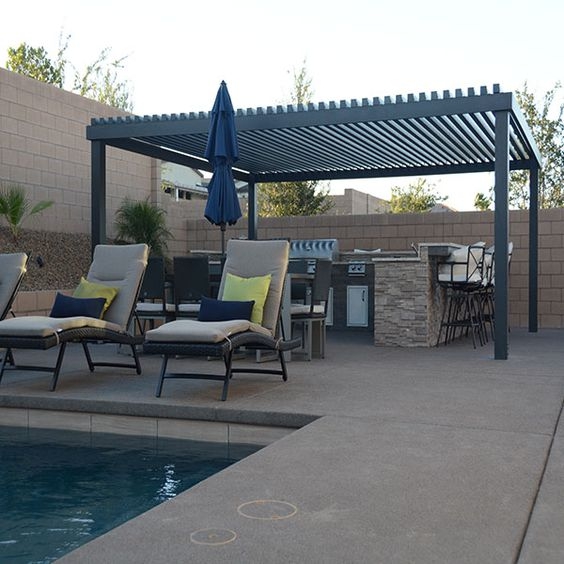 Aluminum ceiling features and functions:
Good hardness and straightness, no deformation;

The surface color is rich and varied, which can be customized;

Specifications can be customized to meet various needs;

The vision is transparent and open, which is conducive to exhaust heat dissipation and strong wind resistance;

The height and spacing can be adjusted flexibly. Rich spatial hierarchy;

Able to work with air conditioners, lighting, showers and other facilities to effectively use space;

The aluminum alloy material can be completely recycled and reused, which is safe and environmentally friendly, pollution-free, and has a long service life.